UTMSPACE Open Day December 2015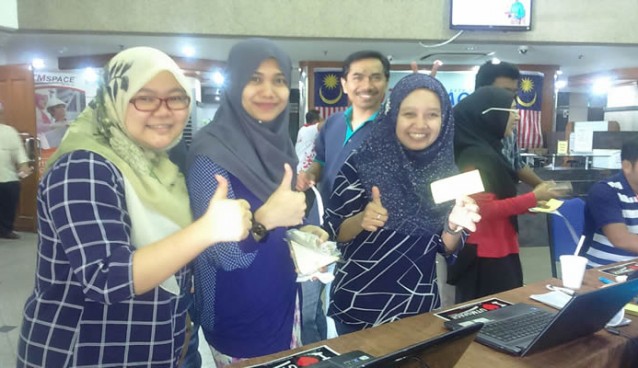 UTMSPACE organized  an OPEN DAY event on the 5th of December 2015 in the yard of the main building of UTMSPACE Kuala Lumpur. The objectives of the program are:
To promote UTMSPACE programs, SPACE colleges and online application.
To get customer feedback to improve the quality of service.
To increase UTMSPACE FB followers.
This program has attracted the attentions of 250 customers to visit the many counters provided such as the promotions counter which offered many UTMSPACE products. A myriad of activities , such as quizzes and mentally challenging activities, were carried out in order to liven up the program and attract customers to the counters. UTMSPACE FB managed to increase their likes by 198 people. The activities began at 9am until 4pm. Many souvenirs were given out to those who 'liked' the page and provided feedback.
This program needs to be held in the near future to strengthen the relationship between UTMSPACE staff and customers, especially for the undergraduates in the  part time study program.   UTMSPACE would like to express their gratitude to all the customers that attended and the staff that helped to make this program a success.