UTMSPACE Hi Tea with UTM Johor Staff 2016
Programme Information
Date    :           10 MARCH 2016
Time    :           2PM – 5PM
Place   :           DEWAN SENAT, BANGUNAN CANSELORI, UTM JOHOR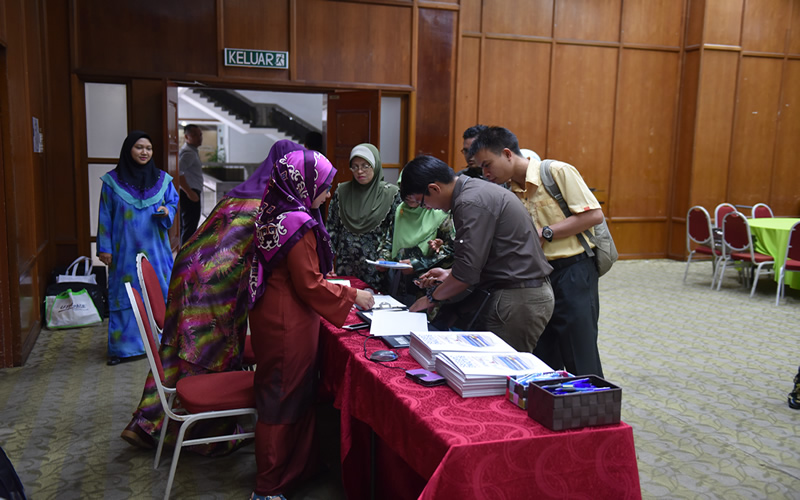 Participants who attended this hi tea programme are UTM staff from Johor campus. Registration started at 2pm where by the participants will receive doorgifts including UTMSPACE brochures, souvenirs and application form. Opening speech was given by Puan Hanifah bt Ahmad, Timbalan Pendaftar for Bahagian Pembangunan Modal Insan UTM. After the opening speech, a short brief about part time programme has been explained by Encik Khairiel Idzham bin Nordin, executive from Intake and Graduation section, School of Part Time Programme.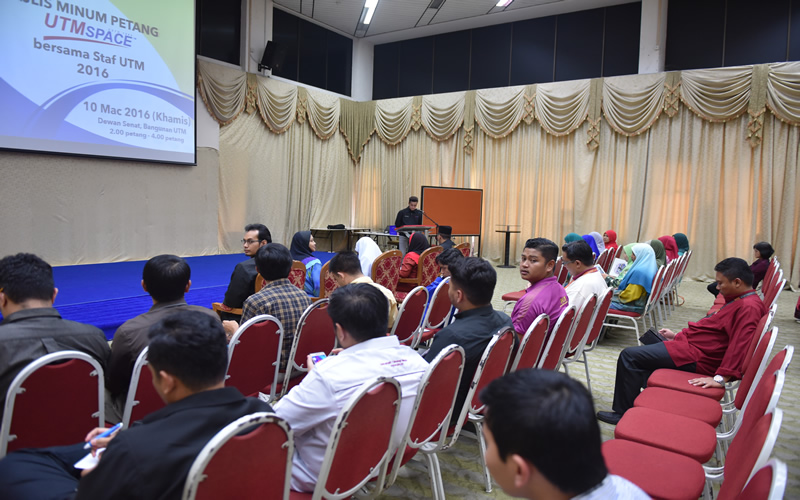 Apart from that, UTMSPACE also invite 2 persons of our alumni which are Puan Kuntum bt  Md Arif and Encik Halil Lail bin Mohd Rukibah. They shared the experience through out their time studying in UTMSPACE. A total of 30 participants attended this UTMSPACE hi tea programme. UTM participants who are employed as assistant executive and clerks are eligible to continue their studies in part time diploma courses.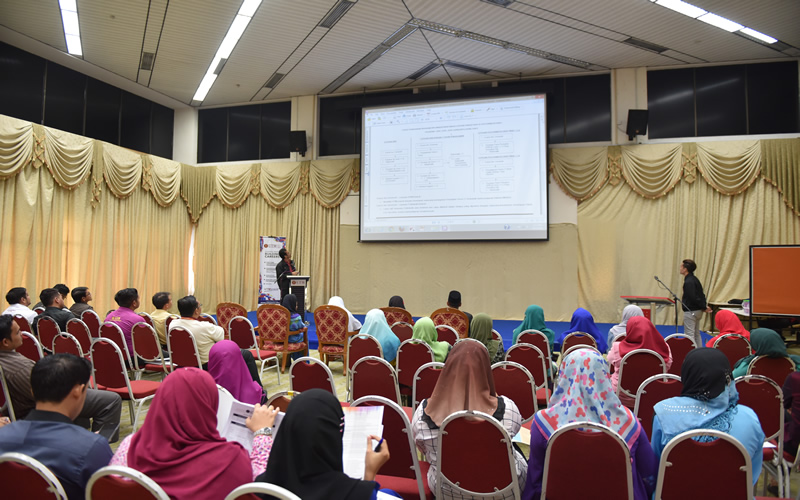 This programme aims to provide exposure and more explanation to UTM staff who want to improve their career profile and knowledge in their academic field.