UTMSPACE Open Day
UTMSPACE Open Day which was held on 24 July, 2016 at UTMSPACE building in Kuala Lumpur was organized in conjunction with the Open Registration for the UTM Undergraduate Part time Studies programmes for September 2016 intake .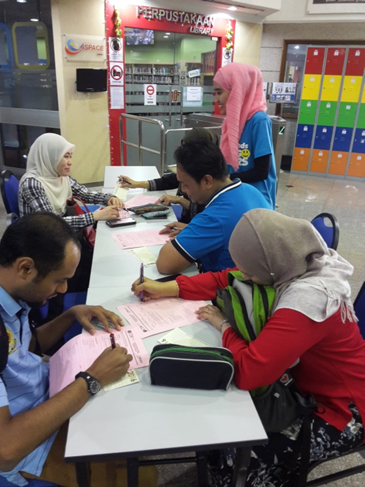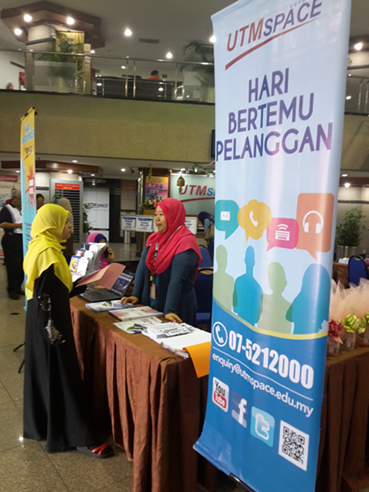 The objectives of the event are such as :
To promote all the programmes offered by UTMSPACE.
To reach out to the public about the awareness of Life Long Learning provided by UTMSPACE.
To gain response and feedback from the public, to improve quality of services given.
To promote UTMSPACE through the social media.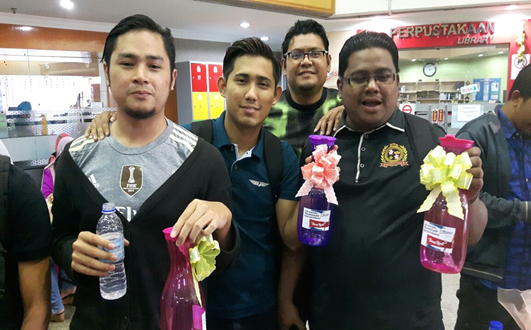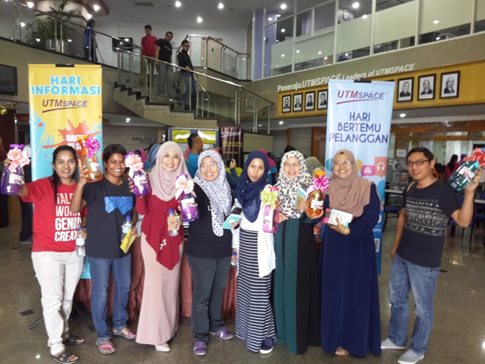 The event started at 9 am to 4 pm. A lot of activities were been held on that day namely, consultation sessions, games and quizzes with exciting prizes being given away.  A total of 450 visitors came down and participated in this event. For UTMSPACE Facebook page, we managed to get a total of 30 new facebook likers.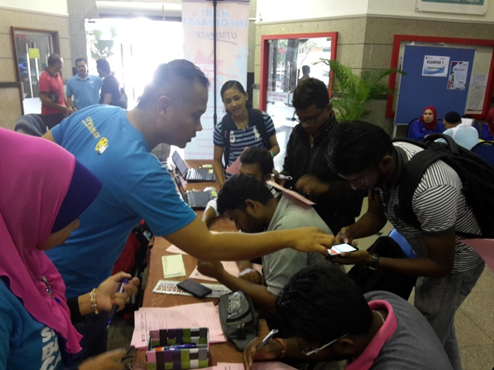 Meanwhile back in Johor Bahru we had the same event on the same day as well as our branch Penang.  On 31st  July, 2016,  in our new campus in Kuching Sarawak, we had the same event with the main purpose to reach out to the people of Sarawak so that they know about UTMSPACE and the programmes as well.
It will be the annual event to UTMSPACE as this is the time where the public could come and get to know our products and services. We would like to express our gratitude to everyone who has attended to the event.
UTMSPACE Shaping Mind Building Careers.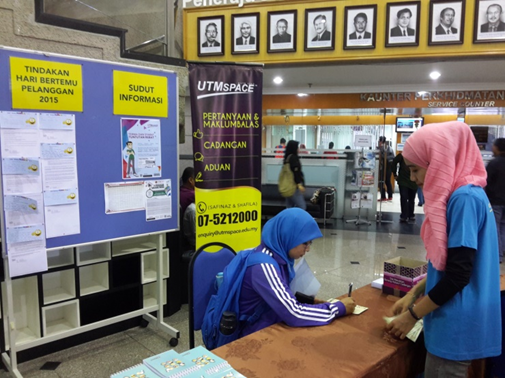 HARI BERTEMU PELANGGAN & INFORMASI UTMSPACE  JULAI 2016
Hari Bertemu Pelanggan Dan Informasi telah diadakan pada 24 Julai 2016 di bangunan UTMSPACE Kuala Lumpur bersempena dengan Pendaftaran Terbuka bagi Program Pengajian Sarjana Muda Separuh Masa UTM, Pengambilan September 2016.
Objektif program ini dijalankan adalah :
Mempromosikan program UTMSPACE dan Kolej SPACE
Mengeratkan silarturrahim antara staf UTMSPACE dengan pelanggan
Mendapatkan maklum balas pelanggan bagi penambahbaikkan mutu perkhidmatan
Meningkatkan pelanggan FB UTMSPACE
Program ini  bermula dari jam 9 pg hingga 4 ptg.  Pelbagai aktiviti dijalankan bagi memeriahkan program menarik minat pelanggan ke kaunter. Seramai 450 orang pelanggan telah melawat kaunter-kaunter yang disediakan seperti kaunter promosi yang menawarkan produk-produk UTMSPACE. FB UTMSPACE  berjaya meningkatkan likers baru seramai 30 orang pelanggan.
Hari yang sama juga telah diadakan program Hari Informasi di UTMSPACE Johor Bahru dan Pulau Pinang. Manakala 31 Julai 2016 di kampus UTMSPACE Kuching, Sarawak.  Progam ini perlu diadakan lagi pada masa akan datang bagi mendapatkan maklum balas pelanggan untuk penambahbaikan perkhidmatan UTMSPACE. Terima kasih kepada semua pelanggan yang hadir.